<![if !vml]>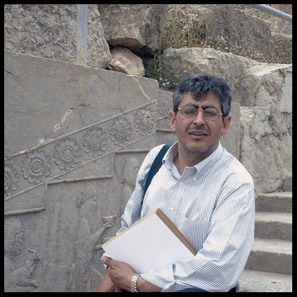 <![endif]>
Hamid N. Zadeh is an Iranian born paper architect
specializing in three-dimensional reconstruction
of ancient and historical buildings from around
the globe on paper with a special interest in
Ancient Persia, Colonial to present U.S.
along with Islamic art and architecture.
His projects initiate with spending numerous
hours in serious research, often several visits to
the actual locations to survey, and completion
of his work at his studio in Los Angeles in order to
create a more accurate design for better visualization,
understanding and enjoyment of  history and
architecture for the public.
Since 1983 he resides in the United States, and with the
use of Origamic architecture (paper-folded architecture),
has portrayed many famous historic monuments of the West,
several recreations from the ancient world and landmarks of
the Eastern world, as well as with adaptation and introduction of
calligraphy and geometric designs on paper and wood which
have been utilized in Islamic art and architecture on historic
monuments for art lovers. He has published seven
pop-up architectural and commemorative
books with another collection soon to arrive.
mail to: hamid@geomancycards.com
© 2001 - 2023 Hamid N. Zadeh. All Rights Reserved.
www.geomancycards.com